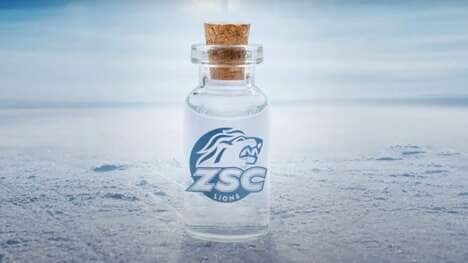 Countless sports have been disrupted over the past year and the ZSC Lions ice hockey team has found a unique way to connect with fans by sharing their stadium's melted ice rink. There are thousands of fans who are not able to connect to the team's live matches, but they may feel better to get a piece of the stadium in the form of a 15ml bottle containing the 'Essence of Lions.
The team created the hockey souvenir in partnership with Serviceplan Switzerland and the fans used the water well – some used it to baptize their babies and others used it to water their plants.
Even though many virtual experiences are created to engage different fandoms, this gesture provided a useful physical gift that has the potential to become a treasured keepsake.