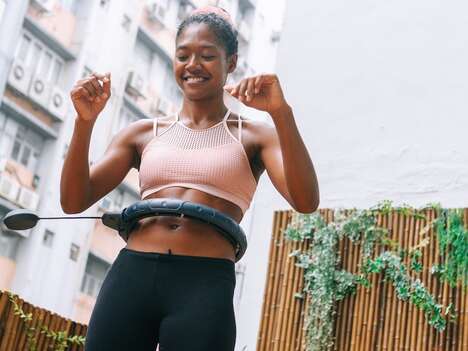 The hula hoop can provide a great workout, but traditionally requires a lot of space to be used, so the 'Motus Orbit +' is designed as a much more compact alternative that offers a range of additional features.
The gadget has eight main features that will work 30 different core muscle groups to make sure every minute you spend using the device is a good one. The device features a unique design that can be easily adjusted to fit virtually any body shape and size for both young and old users.
The 'Motus Orbit +' uses weighted materials that work on a track to help deliver a smooth and seamless user experience that's compact enough to use in the living room or even at a desk.