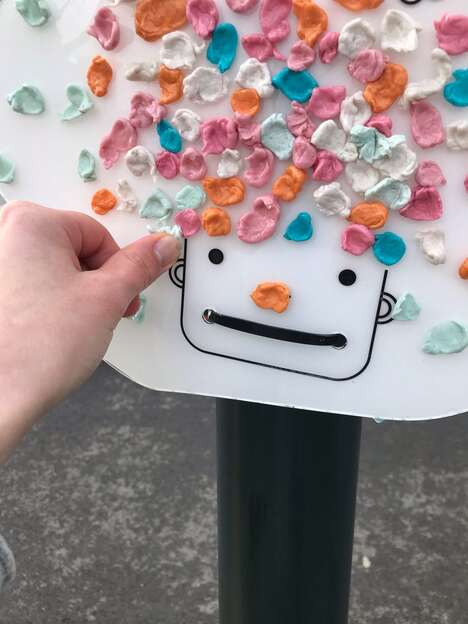 Design students from the Nantes Atlantique School of Design, Hugo Montpetit and Vivian Fischer in Nantes, France, have developed a system for recycling chewing gum in the city to make recycled skateboard wheels. It is estimated that only 10% of chewing gum is properly thrown away. The Montpetit and Fischer project is a direct reaction to this problem.
Special chewing gum collection boards have been installed around the Nantes conurbations. Students in the project then transform the discarded gum into colorful skateboard wheels. This initiative aims to encourage pedestrians to be eco-conscious when throwing away their chewing gum.
The collector's board, which is made of polymethyl methacrylate (PMMA) plastic, is used along with the gum to make the recycled skateboard wheels. Polymethyl methacrylate is a crucial part of the production of skateboard wheels, as it stabilizes the melting gum while the two materials are processed into wheels.
Image Credit: Dezeen