Harry Kane: the English captain did not speak to Spurs about the future at Euro 2020 | Football news
Posted On June 26, 2021
Harry Kane says he has had no contact with Tottenham regarding his future as he focuses on peaking in time to help England win Euro 2020.
The situation at Kane's club has been the subject of much speculation in recent weeks after telling Spurs he wanted to leave this summer, with Premier League champions Manchester City tabling a £ 100million offer.
The England captain has not had the best of times at the European Championship, failing to score in the group stage and appearing well below his best – albeit with a glaring lack of service.
Kane insists the two things are unrelated and says he hasn't spoken to either his brother Charlie, who is also his agent, or Spurs about his future.
The 27-year-old said: "To be honest, I feel like when I come back with England I'm completely focused on England.
"My brother is my agent, but the only time I've really spoken to my brother in the last few weeks is 'Good luck, let's win and take England to the end'.
"After the games I will ask one of the physiotherapists at the club to check, make sure everything is okay, but other than that, not really (no contact). I have good luck messages and things like that but nothing to do with personal stuff with the club really.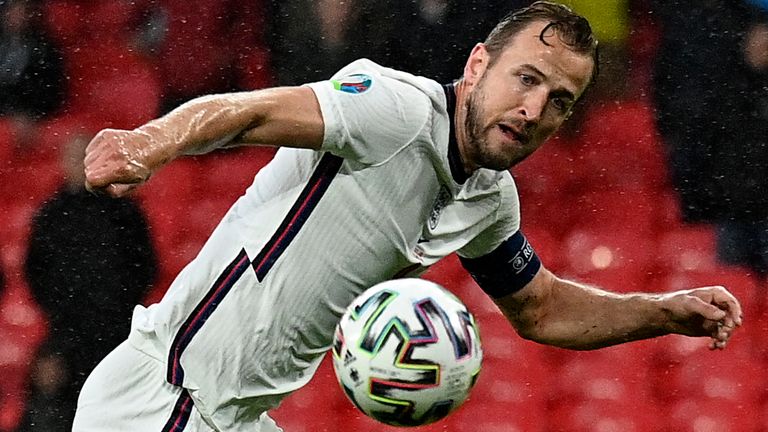 "So I don't really mind the outside noise. When I'm here I'm with the boys, I try to help the boys, to be a leader in the team. I need to learn. getting to know the boys, seeing what motivates some players and helping the younger ones, then I feel like I have enough on my plate to worry about anything outside of England.
"This is where I am and of course I feel like this is one of them where if you don't score as a striker people are looking for every little angle why you don't score and that's probably the case in this tournament so far.
"But like I said, as long as I'm focused I have the self-confidence that I have, I don't worry about anyone else.
"If I'm totally honest, I really don't read anything, no media.
"The most important thing is about us as a group and us as a team and as a nation and when you're in these tournament modes sometimes it's easy to get carried away by others things, but the experience I have had in tournaments lately is just to focus on that and do what you can in the moment and leave no regrets. "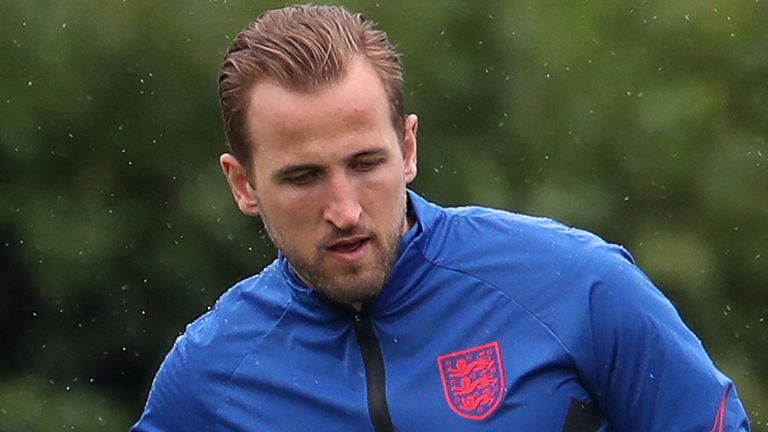 Kane's performances saw him come under heavy fire from all sides, just weeks after winning the Premier League's Golden Boot and Playmaker awards for the 2020-21 season.
But he feels like he's doing well and thinks he's ready to peak ahead of the round of 16 of Euro 2020, which begins with the round of 16 game with Germany at Wembley on Tuesday.
And that's something that excites him because, despite winning the Golden Boot at the 2018 World Cup, he ran out of steam in the later stages of the tournament.
"People change their minds quickly, not so long ago I won the Golden Boot and I was the best person in the world, people are raving about you," he said. he declares.
"That's why I've always said that as a footballer you can't go too high or too low, you just have to have this neutral mode.
"Self-confidence is a huge thing. I've always believed in myself. I could play 10, 15 games without scoring but give myself a chance and I will support myself to score it. Like I said, I'm in. a good place.
"As Tuesday night approaches, physically I'm in the best shape of the tournament so far, and that's kind of what I wanted.
"Maybe I felt like I was in Russia, I started on fire, I scored a bunch of goals, and then maybe I didn't have my best performances in the most important games, quarterfinals and quarterbacks. semi-finals, so coming in, physically, I wanted to make sure that I was peaking at the right time.
"Obviously we won't know until Tuesday night if that's the case, but what I feel is what I feel."
….,,,,
….,,,,
….,,,,
….,,,,
….,,,,
….,,,,
….,,,,
….,,,,
….,,,,
….,,,,
….,,,,
….,,,,
….,,,,
….,,,,
….,,,,
….,,,,
….,,,,
….,,,,
….,,,,
….,,,,
….,,,,
….,,,,
….,,,,
….,,,,
….,,,,
….,,,,
….,,,,
….,,,,
….,,,,
….,,,,
….,,,,
….,,,,
….,,,,
….,,,,
….,,,,
….,,,,
….,,,,
….,,,,
….,,,,
….,,,,
….,,,,
….,,,,
….,,,,
….,,,,
….,,,,
….,,,,
….,,,,
….,,,,
….,,,,
….,,,,
….,,,,
….,,,,
….,,,,
….,,,,
….,,,,
….,,,,
….,,,,
….,,,,
….,,,,
….,,,,
….,,,,
….,,,,
….,,,,
….,,,,
….,,,,
….,,,,
….,,,,
….,,,,
….,,,,
….,,,,
….,,,,
….,,,,
….,,,,
….,,,,
….,,,,
….,,,,
….,,,,
….,,,,
….,,,,
….,,,,
….,,,,
….,,,,
….,,,,
….,,,,
….,,,,
….,,,,
….,,,,
….,,,,
….,,,,
….,,,,
….,,,,
….,,,,
….,,,,
….,,,,
….,,,,
….,,,,
….,,,,
….,,,,
….,,,,
….,,,,
….,,,,
….,,,,
….,,,,
….,,,,
….,,,,
….,,,,
….,,,,
….,,,,
….,,,,
….,,,,
….,,,,
….,,,,
….,,,,
….,,,,
….,,,,
….,,,,
….,,,,
….,,,,
….,,,,
….,,,,
….,,,,
….,,,,
….,,,,
….,,,,
….,,,,
….,,,,
….,,,,
….,,,,
….,,,,
….,,,,
….,,,,
….,,,,
….,,,,
….,,,,
….,,,,
….,,,,
….,,,,
….,,,,
….,,,,
….,,,,
….,,,,
….,,,,
….,,,,
….,,,,
….,,,,
….,,,,
….,,,,
….,,,,
….,,,,
….,,,,
….,,,,
….,,,,
….,,,,
….,,,,
….,,,,
….,,,,
….,,,,
….,,,,
….,,,,
….,,,,
….,,,,
….,,,,
….,,,,
….,,,,
….,,,,
….,,,,
….,,,,
….,,,,
….,,,,
….,,,,
….,,,,
….,,,,
….,,,,
….,,,,
….,,,,
….,,,,
….,,,,
….,,,,
….,,,,
….,,,,
….,,,,
….,,,,
….,,,,
….,,,,
….,,,,
….,,,,
….,,,,
….,,,,
….,,,,
….,,,,
….,,,,
….,,,,
….,,,,
….,,,,
….,,,,
….,,,,
….,,,,
….,,,,
….,,,,
….,,,,
….,,,,
….,,,,
….,,,,
….,,,,
….,,,,
….,,,,
….,,,,
….,,,,
….,,,,
….,,,,
….,,,,
….,,,,
….,,,,
….,,,,
….,,,,
….,,,,
….,,,,
….,,,,
….,,,,
….,,,,