Home gyms inspired by furniture: full home gym
Posted On June 27, 2021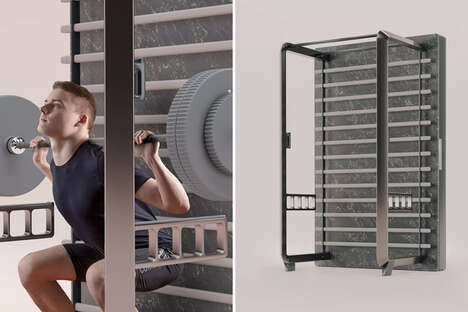 Being able to train at home has become essential in the face of the ongoing pandemic, but could lead to equipment clutter in a living space, which the Conceptual "Stoyka" Full Home Gymnasium is designed to help address.
The gym is the design work of the Dydykin design studio and features a sleek aesthetic that's meant to be placed anywhere in the home without looking like full-fledged exercise equipment. Athletes can easily remove components from the unit, which will allow them to perform a wide range of workouts including HIIT workouts, flexibility exercises, and more.
The Conceptual "Stoyka" Complete Home Gymnasium retains an understated design that makes it well suited to be placed anywhere, even in a living room.