Milwaukee Bucks level finals streak against Phoenix Suns with 109-103 win
Posted On July 15, 2021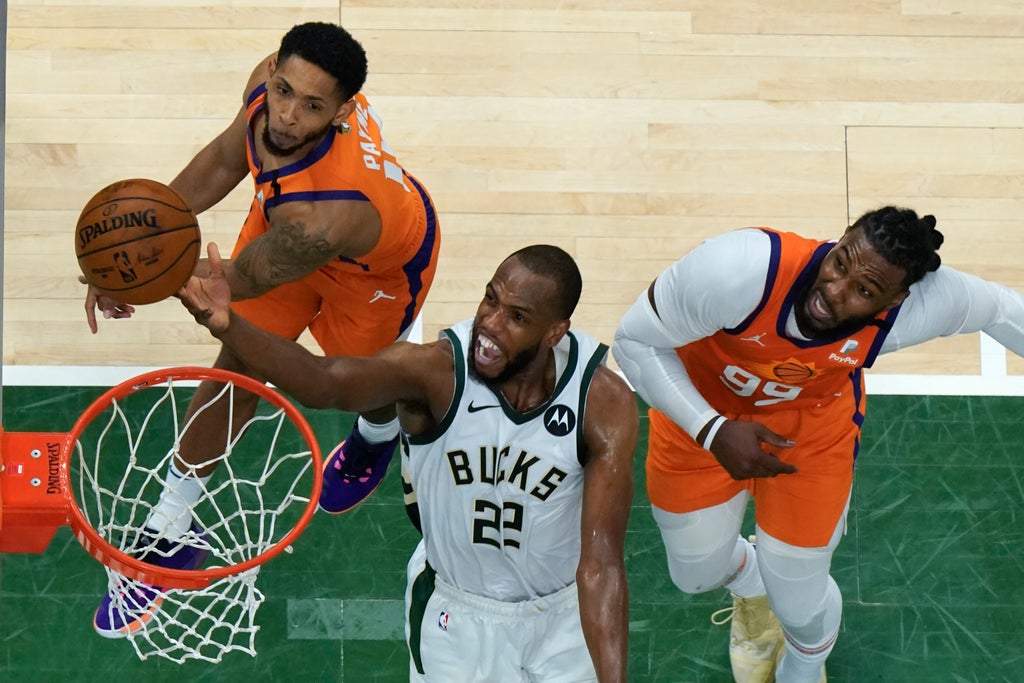 A late push from Khris Middleton helped the Milwaukee Bucks tie their NBA Finals streak against the Phoenix Suns 2-2 with a thrilling 109-103 win.
After resounding scores in the first three games, Game 4 was a much closer affair from the kick-off.
The two teams faced each other point by point in the first half, scoring 52 at halftime, paving the way for two captivating final quarters.
Devin Booker rebounded from a poor performance in Game 3 to lead Phoenix's charge out of the break, pushing the Suns to a six-point lead heading into the final term.
However, fouling issues forced him out of the game for much of the quarter, leaving Middleton with the opportunity to put the money on his shoulders.
That's exactly what he did, finishing a 40-point performance with a crucial six-point run down the stretch which put Milwaukee in the lead 107-101.
Giannis Antetokounmpo put in another solid offensive effort with 26 points, but his biggest contribution was a decisive block on a Deandre Ayton dunk attempt that would have tied the scores at 101 with just under 90 seconds to go.
Booker led all the scorers in a losing effort with 42, while Chris Paul struggled again, scoring just 10 points on 5-13 shots.
The teams return to Phoenix for Game 5 on Sunday.