Inflatable Paddle Board Racks: Airhead SUP Training Wheels
Posted On July 21, 2021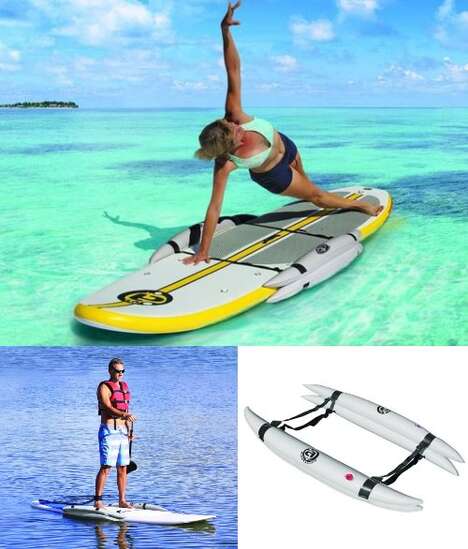 Stand-up paddleboards (SUPs) are popular aquatic equipment but can be difficult to use at first, so Airhead SUP training wheels are meant to make the learning process a little easier.
Inflatable training wheels work by being inflated before being added to the sides of the paddle board to immediately add extra balance. This will prevent the person from accidentally falling into the water if they are out of balance, but is also great for more strenuous activities on the water like fishing or yoga.
The Airhead SUP training wheels feature durable PVC construction and attach to the board via a series of adjustable straps to allow for easy removal.