Broncos movement gets green light – TotalRL.com | Rugby League Express
Posted On July 22, 2021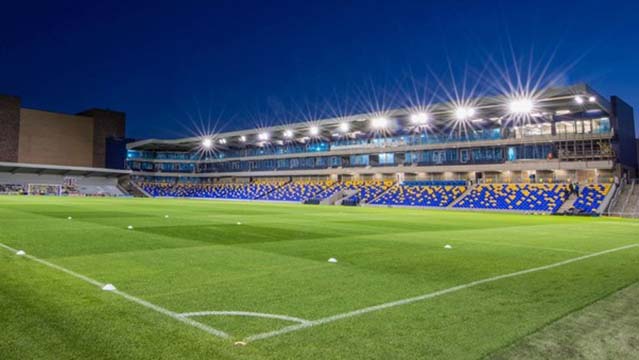 The London Broncos' move to AFC Wimbledon's new Plow Lane stadium has been given the green light.
The Championship team currently play at the Ealing Trailfinders Rugby Union Club, but after approval from Merton's board, they will now move home with the ambitious League One (third tier) fan-owned football club.
The Broncos aim to reclaim the Super League spot lost in 2019 and believe that being based at the 9,300-seat-capacity site, which opened in November, will help them expand their business and marketing operations.
Plow Lane, eleven miles from Trailfinders Vallis Way, will be the tenth different site in regular use since the club was formed under the Fulham name in 1980, when based at Craven Cottage.
Broncos general manager Jason Loubser said: "From our first meetings with AFC Wimbledon and seeing the early stages of construction of the stadium, it became clear to us how special the Plow Lane project was.
"Over the past twelve months we have learned how important the stadium is to the club, the fans and the community of Wimbledon and London Broncos are delighted to be able to call Plow Lane home soon.
"The community values ​​that are so dear to the heart of AFC Wimbledon are the same values ​​that we hold so deeply.
"We really want to become a valuable part of the surrounding infrastructure and neighborhood and have spent the last few months supporting the Dons Trust (the organization that owns the football club) with their amazing food bank project and supporting our players. every week."
AFC Wimbledon general manager Joe Palmer said: "The Broncos share the same values ​​as we do. They really want to be a valued and important part of the community at large. There are so many things we have in common, one of which is that we have both been looking for suitable accommodation for far too long.
"Financially, this will give us the vital funding we need as a football club to help us build a strong team for the future.
"The Broncos will offer a sporting event very different from anything that has been experienced before at Wimbledon.
"They will generate interest and then enthusiasm and that will also lead to business investment.
"This partnership is truly a win-win for everyone and the start of a new era for sport in the borough.
The above content is also available in the regular weekly edition of League Express, on newsstands every Monday in the UK and as a digital download. Click here for more details.