Ole Gunnar Solskjaer: Manchester United better equipped for Champions League bid
Posted On September 14, 2021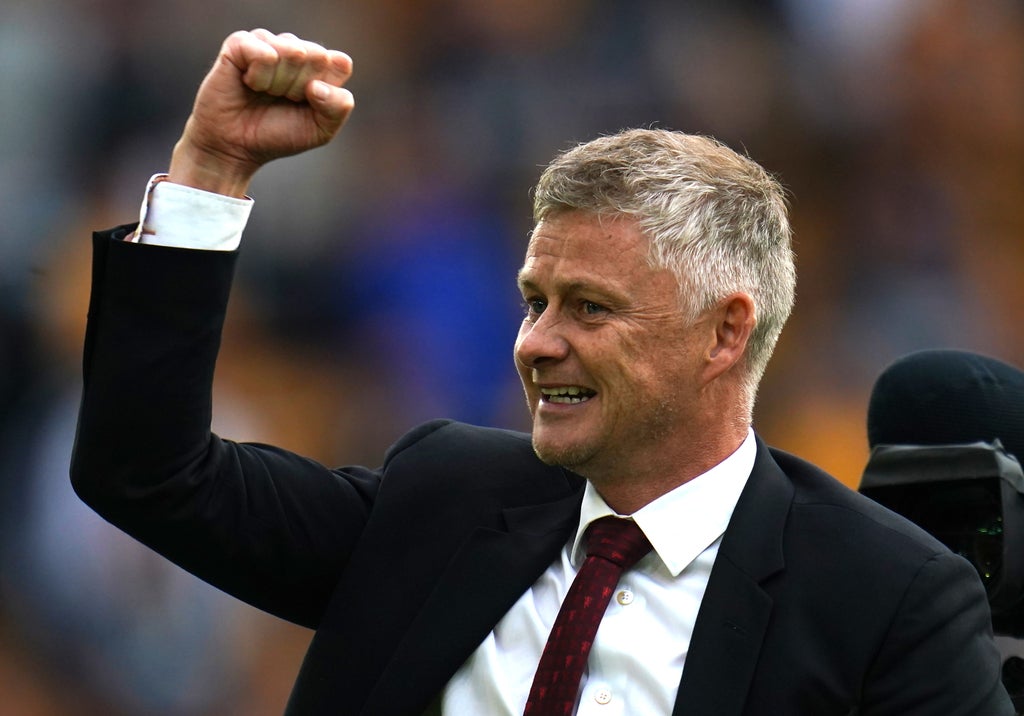 Ole Gunnar Solskjaer believes his "special" squad are better equipped to fight for Champions League glory this season as Manchester United prepare to launch their continental campaign in Switzerland.
After suffering an excruciating penalty shoot-out loss to Villarreal in the Europa League final in May, the Red Devils return to European action against Young Boys at the Wankdorf Stadion on Tuesday night.
United are looking to improve on last season's Champions League, having fallen in European football's second tier competition after finishing third in their group behind Paris St Germain and RB Leipzig.
They return to the top of the continent as a more experienced and quality team, thanks in large part to the summer acquisitions of Jadon Sancho, Raphael Varane and Cristiano Ronaldo.
"We had a very, very good nights and historic memorable evenings at the club," said United boss Solskjaer, whose goal sealed the treble in 1999, said in Bern. "These are the club's biggest nights.
"So for me the goal when we come into this tournament now is of course to go all the way, but we know it will be difficult. It's always like that.
"But we have added experience, quality, youth to the team and I hope we will be better prepared this year for what is to come."
United are the favorites to move on from a group comprising Europa League final opponents Villarreal, Atalanta and Young Boys, where Ronaldo is expected to make the history books on Tuesday.
The 36-year-old is set to make his 177th Champions League appearance, from the group stage to the final, placing him at the level of former Real Madrid teammate Iker Casillas.
Ronaldo has won the competition five times in those many matches, including the 2008 edition with United, and can play a key role in helping them fight for European glory again.
"We've had enough disappointments for sure," said Solskjaer, who is looking to lead United to their first trophy since the 2017 Europa League.
"We had some great moments, but this team has now grown and matured over the past few seasons, I have to say. It was always the plan when I arrived, we have a team where we can look around us with the experience and the quality to challenge.
"With players like David (De Gea) Harry (Maguire) has been here for a few years now, we get the backbone of the squad and you can see it with the experience and the quality.
"Of course, with Raphael and Cristiano coming in, they don't add that last piece because you can never tell if it's the last piece. But they added something more that you have to buy unless you don't win it yourself four times.
"We have learned, we have definitely learned. The group is special, I have to say, as a unit they take care of each other. The atmosphere is really good and it will be very useful to us, that's for sure. "
Solskjaer mocked substitute goalkeeper Lee Grant's comments about players skipping dessert due to Ronaldo's arrival, but the superstar's return certainly had an impact.
Among the ripple effects, one could persuade Paul Pogba that his future should be at Old Trafford, with his contract expiring at the end of the season.
"Yes, well, it's up to us now to get results and prove to ourselves that we can win trophies," Solskjaer said when asked about the French midfielder.
"I think everyone who signs for Manchester United wants to win trophies, wants to be part of a winning Manchester United. It is the most magical feeling in the world to be part of a winning Man United team.
"I think everyone's just focusing on doing their best and let's see where we're going."
Pogba and Ronaldo are part of United's 22-member squad for the Group F opener in Switzerland, where veteran striker Edinson Cavani is sidelined with injury.
"Edi is hopefully back with us soon," added Solskjaer.
"He had a slight tension during the international week after the internal game that we played. He's working hard to get back. "